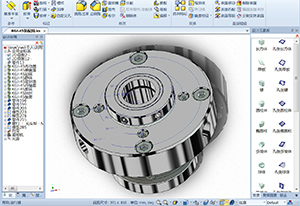 In design scheme, every detail, can contribute to the product line stability, security, etc.Engineers need to consider the special requirements of the technological process, technical difficulties, or even remove the convenience of on-site installation.At the same time, engineers also need according to the actual working condition and customer's requirements, set up a reasonable redundancy, performance optimization choice between performance and cost, help the user to control the implementation of the overall cost.
Sdmsseal in the product design has accumulated rich experience, independent design more than 200 products series, and synchronization with the hosts of pump factory to carry out the plan design, able to bear almost all operating mode and level of security of the scheme design of fluid sealing products.
Scheme design of fluid sealing products, both theoretical science, empirical science.For 40 years, sdmsseal accumulated a large database of products and components that allow engineers to rapidly through standardization, modular design, and deliver the customer.
Sdmsseal generally through the following information, as the basis of design data:
  ● Medium
  ● Pressure
  ● Temperature
  ● Installation size
  ● Maintainance requirements
  ● Service life requirements
  ● Cost requirments
Any questions about the scheme design, welcome to contact technology center: